Jillian Michaels Weight Loss Program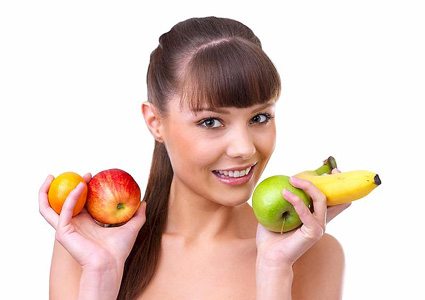 Jillian Michaels weight loss programs are tough and not for the faint hearted, yet they get results. There are countless programs on the market, and a lot of them work well, but what most people lack is the discipline to use them and continue using them so the pounds don't slip back on you. Diet and exercise plans are a dime a dozen, but the person who puts them into practice and continues to do so will achieve the results that will be the envy of others.
Michael's motto of "Eat less and move more," is a simple way of putting things in perspective, but every program that achieves anything of value starts out with a simple proposition. People just need a definite program to follow, and that is where a program called The Regimen comes in.
The Regimen is an online program where a daily exercise plan is designed based upon a person's individual goals and exercise needs. Once a person's information is input, Jillian shows via the Internet the exercises and moves that are designed to be best for that individual based upon their information. There are many tips and motivational guidance to uplift and build up the person along with the exercise and dieting plans that come with the program.
Then an individualized diet is designed for that person that is designed to boost their energy, while being sensible about losing weight on a gradual basis. It is made up of recipes that are satisfying and delicious, while at the same time will be chosen carefully to drop the additional pounds.
The Regimen is accessed via an app that can be accessed on a 24 hour, 7 day per week basis so the person has access to the Jillian Michaels weight loss program at anytime. The results from those who have wholeheartedly embraced the program are amazingly successful, with people losing 50 to 100 pounds and maintaining their current, health weight. The process involves not only dieting and exercise, but also ongoing motivation to help people continue with good eating and exercise habits to stay on track.
The Jillian Michael weight loss programs entail workout programs and dieting plans that are not that much unlike many others that you will find online or in books and magazines. The difference with the Jillian Michaels weight loss programs is the personalization and feedback that the participants receive from her organization. The methods bring proven results with lots of support and motivation that helps people to achieve their goals.
Jillian Michaels is a daytime Emmy nominated personality who is a wellness expert and a trainer. She is a real role model and an excellent communicator who bonds very well with an audience. The real crowing achievement of her success is the results that occur with her programs. She is the former owner of a sports medicine facility and is trained in the martial arts.
She is involved with many worthwhile organizations that promote the health and well being of populations all over the United States, particularly with a focus upon the ever-growing problem of obesity in our country.