The Beginner's Guide To Fitness For Life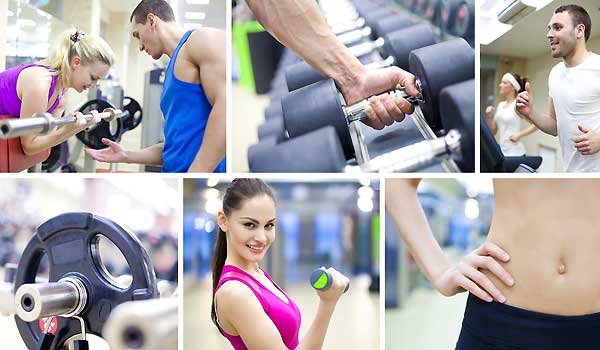 The Beginner's Guide To Fitness For Life
Intro
If you have tried exercising to get in shape in the past but become frustrated every time, "The Beginner's Guide To Fitness For Life" can help you achieve your fitness goals.
Are You Ready To Get In Shape?
Before you start any physical activity program, you have to be familiar with the basic concepts of fitness and exercise such as:
Ways to become physically fit
Making time for physical activity
Reasons for physical fitness
Starting your own fitness program
How to stay fit
Creating a lifetime of fitness
Staying motivated
Where Do You Start?
Depending on your fitness level and goals, you have decide on the types of physical activities you would like to be involved:
Aerobics
Weight training
Yoga
Walking and running
Sports activities
Fitness Clubs and Trainers
Some people prefer going to a fitness club and working with a trainer to pursue their fitness goals. If that's the case, you have to consider several factors before signing up with a fitness club and hiring a trainer such as:
What to look for in a fitness club
Best times to workout in a fitness club
Fitness classes
Fitness club safety
Choosing a personal trainer
Working out with a partner
Fitness Equipment
It is important to find out what kind of exercise equipment and apparel you will need for each type of fitness activity before you start your fitness program:
Aerobic fitness equipment
Weight training equipment
Yoga props and tools
Walking/running needs
Sports activities equipment
Fitness apparel
Women's Fitness
Women who are interested in fitness as a way to lose weight and get in shape often have different needs and goals compared to men. There are several activities and topics that may be of interest to women such as:
Fitness programs for women
Aerobics
Weight training
Yoga
Walking/running
Sports
Body sculpting
Spinning
Kick boxing
Boxing martial arts
Circuit training
Women and fitness motivation
Routines for pregnancy and beyond
Women's fitness clubs
Combining diet and exercise
Creating A Fitness Program
It is very important to create a fitness program which is compatible with your physical condition and lifestyle. To create a a well-rounded fitness program, you have to consider several factors such as:
What is a fitness plan?
Creating your fitness plan
Fitness activities
Setting goals
Tips for following through
Signing up for classes or personal trainer
Starting a fitness journal
Buying fitness equipment and creating a home gym
Visiting your doctor
Getting your body ready
Prevent injury
Maintain motivation
Keep stress levels low
Starting your fitness plan
Positive thinking
Motivation
Making changes to your fitness plan
No matter how many times you tried and failed in the past, if you are ready to make a commitment, "The Beginner's Guide To Fitness For Life" can help you realize your fitness goals and have a fit body than ever before.