Give Yourself A Low Cost Natural Facial Treatment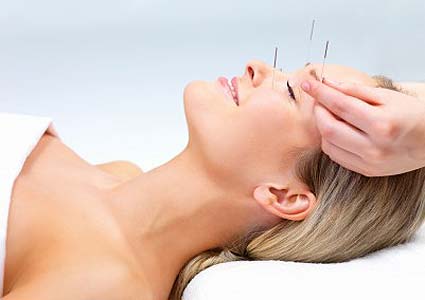 A natural facial treatment can do your face a tremendous amount of good and it does not have to cost you the money you would pay if you went to an expensive spa. After all you cannot hide your face so taking the best care of it that you can and giving it plenty of TLC is a must.
It is important to first be aware of any problem areas that you have on your skin. Are you prone to oiliness or do you have patches of dry skin? Is your skin sensitive? Do you suffer from any skin problems such as eczema or psoriasis? Knowing these things about your skin is am important step before you give yourself a facial treatment at home.
It is also important to be aware of the fact that many products that claim to be natural are really not. Some products can actually make the condition of your skin even worse. Stay away from products that contain any of these ingredients- paraben, urea or propylene glycol. These are bad news for your delicate skin!
Wet Towel Treatment
Now it is time to begin pampering your skin. Do this by wetting a soft towel with warm water and then cover your face with it for a couple of minutes. What this does is it helps to open up the pores of your skin which is necessary to give yourself a facial treatment. This also helps to start the process of detoxifying your skin and allowing the dirt in your pores to come out naturally. Not only that but it is very soothing and relaxing to the skin. Just don't get so relaxed that you drift off to sleep!
Cleanse Your Skin
Once you remove the towel from your face, you need to cleanse your face either gently with your fingers or with a washcloth using a cleanser that is suited to your skin type. If you have oily skin then choose a natural cleanser that contains tea tree essential oil which helps to dry excess oil in the skin. If you have normal skin to dry skin or combination skin (an oily T zone) then look for a cleanser that contains both orange and chamomile as this helps to balance out the skin. If your skin is sensitive then look for a mild natural cleanser that contains geranium essential oil.
Exfoliate the Skin
It is then time to exfoliate your skin which means to get rid of the dead top layer of skin in order for the healthy new skin to show itself. Choose a gentle exfoliator that is meant for the face only and apply a small amount. Use gentle circular motions to caress your skin, making sure to avoid the delicate eye area. Rinse the exfoliator off completely with lukewarm (not hot) water.
Time to Tone
You then need to tone your skin with a toner that is gentle on skin and does not cause it to feel like it is burning. Choose a toner that does not contain alcohol (propylene glycol is a very common ingredient of such) and preferably choose one that is sprayed on the face as opposed to one that you apply with a cotton ball.

Moisturize Your Skin
The last step is the all important moisturizer. Choose a natural one that is geared towards your skin type. Just apply a small amount and apply it in an upward fashion, using sweeping motions with your fingertips to work it in.If you take good care of your skin by using natural products and giving it facial treatments on a regular basis then you will be met with healthy glowing skin that looks and feels fantastic!