Beauty Tips To Keep Your Makeup Fresh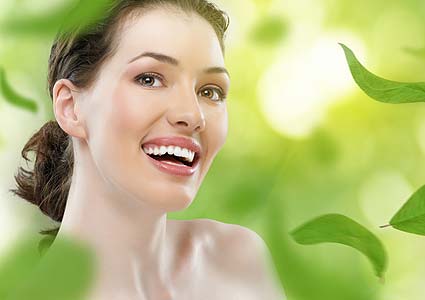 While it feels good to add the makeup each day and feel even more beautiful, you must know how to use it properly. You want to, of course, accent your features properly, and you want that makeup to stay fresh throughout your day. You don't want to end up going out that night with an oily look that would see you better off without any makeup. A few touch-ups might be needed, but don't you want your makeup to last all day? Continue reading to find out more, and consider these nine beauty tips for keeping your makeup fresh.
Do you want that smooth skin tone that allows your makeup to look its best? Not only does the right primer help your look but it also improves skin texture and feel. This is a precursor to the rest of your makeup that can keep your makeup fresh all day, reducing the look of pores, fine lines and wrinkles even more.
Want to give your lips that extra sheen and texture? Do you want your lipstick to really do it's job? Well, help it out by first dusting some translucent powder on a tissue over your lips. This will work wonders with the look and texture of your lips throughout the day. It helps keep them moist and looking great!
So, you're going about your day, and all the sudden a few sweat drops start forming. Or, you experience something a little emotional, and a few tears start to form. What are you going to do if you're not wearing waterproof mascara? You're going to end up looking like a raccoon! So, it's time to invest in waterproof mascara that lasts all day!
Many people are still stuck using the pencil liner for their eyebrows. Well, this article is here to tell you to stop doing that and invest in some liquid liner. Not only does it look better, but it also lasts longer. Provide a more realistic look and a sheen that is unmatched by any other product.
Do you want your brow powder to last longer too? Well, then you're going to have to set it on some brow gel. This will help keep it all intact and on your face. Don't overdo it with the gel, but definitely use some to keep the brow powder on. This will also help with the overall look of the brow powder on your face.
One good tip to keep your makeup intact throughout your day is to make sure that you do not touch your face. Many women do this systematically without even thinking about it, and they wind up with makeup that doesn't look nearly as good as when they started their day. Do not touch your face during the day. You've made it look good, so leave it alone.
With the tips that you've just now read about making your makeup last, you should now have a much better experience. Whether it's Friday night, and you want to be able to move from the office to happy hour, or you're just wanting to look your best throughout the day until the end, these tips have you covered. So, make it happen!