How To Choose The Best Cosmetics For Your Skin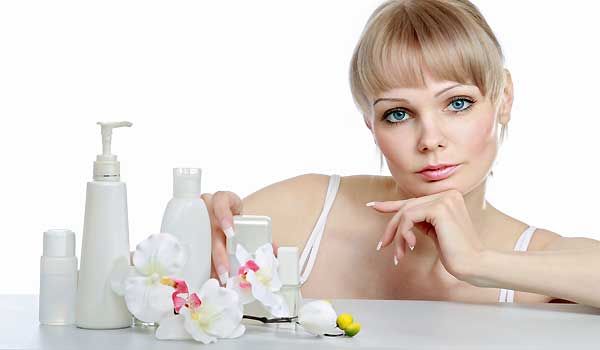 There are thousands of different brands in the beauty and cosmetics market today. Some of these are established brands with a huge following all over the world and produce high quality skin care products. Some others, often located in developing countries, produce cheap products with low quality ingredients which may cause side effects and even serious skin problems for you.
Choosing the right cosmetics for your skin type is important for a fresh, natural look and helps prevent reactions such as allergies, itching or breakouts and skin eruptions. Every person's skin is unique with different characteristics which must be taken into account when choosing suitable skin care products.
Key Ingredients In Skin Care Products
While the nature and quality of ingredients used in cosmetics vary considerably, however, there is a certain set of ingredients which are usually present in almost all the cosmetics we use.
Here is a brief description of these ingredients along with the method in which they are obtained:
Cosmetics vehicles
These are ingredients like alcohol or water and other base substances that facilitate the use other ingredients in cosmetics. Vehicles usually make up for the largest part of the cosmetic product.
Algae
This is basically a sea product which contains minerals and phytohormones. This ingredient is widely used in facial masks and other products to remineralize and revitalize the skin.
Collagen
This is a fibrous substance which provides firmness and elasticity to the skin: It is available in the form of creams, lotions and many of the facial masks.
Herbs
These are basically substances obtained from various plants that contain phytohormones and have specific healing agents such as stimulating agents, soothing agents, emollients and astringents.
Alcohol
This is a colorless liquid or a waxy solid that is obtained from the fermentation of certain sugars. It is widely used in perfumes, lotions and tonics.
Alum
This is basically a compound of aluminum, potassium or ammonium sulfate and is supplied in the form of crystals or powder. This ingredient has a strong astringent action and is widely used in skin tonics and lotions.
Glycerin
Glycerin is a sweet, colorless, odorless, syrupy liquid formed by the decomposition of oils, fats and molasses. An extremely effective skin softener, it is widely used in cuticle oils, face creams and lotions.
Other ingredients
Ammonia water
Boric acid
Potassium hydroxide
Sodium bicarbonate
Sodium hydroxide
Witch hazel
Zinc oxide
Factors To Consider When Choosing Cosmetics
Skin care is a never-ending process of disciplined routine, use of good quality products and careful self-analysis. However, most of the process boils down to one simple fact: Quality of your skin care products and whether you have chosen the right type of product for your skin.
In this context, here is a practical set of guidelines to consider as you set out to develop your own skin care kit.
Skin Tone
The cosmetics you choose to apply to your face must match the tone of your skin and also complement it properly. For instance, if you have an olive or chocolaty skin tone, then you must choose a darker foundation. On the other hand, women with fairer skin should rather choose a lighter foundation, implying lighter tones.
Price vs. quality
Your face is perhaps your most prized possession. Though it is a common belief that price doesn't essentially ensure quality, yet the same almost always applies to cosmetics. Never attempt to save money on the cosmetics you are going to use on your skin. You might just end up spending more in repairing the damage done later as a result of using inferior products.
Type of skin
Each one of us has a different type of skin. A cosmetic designed for dry skin could actually damage your skin, if it is of the oily type. Using cosmetics that are not meant for your skin type can cause problems ranging from allergies to irritation and even lead to serious skin diseases.
Color harmony
Before you purchase a cosmetic for your make-up, ensure that its color tone matches that of your skin. You must ensure that there is a proper color harmony, and the cosmetic you choose enhances the natural color of your skin.
Personal taste
When you choose a cosmetic, make sure that it reflects the type of personality you have. One particular type of cosmetic might not suit two people alike but with different personalities. For instance, some people look really good with a heavy make-up while others look attractive with only a simple make-up. Choosing a cosmetic tone in line with your own personality makes the effect much more dramatic.
Ingredients
Make sure you check the ingredients of a cosmetic before you purchase it. Read the product information carefully for any possible side effects. For instance, ingredients such as animal derivatives, microbes and petroleum by-products might cause conditions like allergy, dermatitis and the like.
Research
Before you settle for a particular brand of a product, conduct your own research about it and check for any possible effects. Also read the available product reviews and testimonials by other users that would help you choose a cosmetic which is likely to give you the best results.
"The Definitive Guide To Total Skin Care"