Sambazon Organic Acai Juice Health Drinks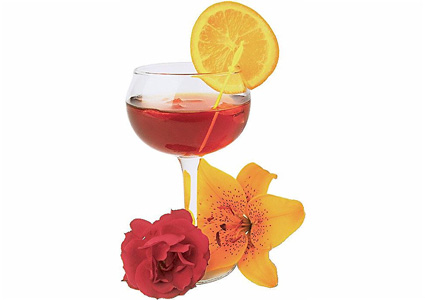 Sambazon Organic Acai Juice is a milkshake-like beverage that claims to have many health benefits and boasts a "light and refreshing" flavour. But do these claims have any merit?
The beverage is made from the juice of many fruits with powerful antioxidant properties. The juice comes from blueberries, pomegranates, and the newly famous and mystifying – acai berry.
The acai (pronounced ah-sigh-ee) is found deep in the rainforests of Brazil and has been named by many doctors – even celebrities – to be the world's 'super fruit.' The berry is very high in antioxidants and cholesterol-fighting fatty acids, protein, and fiber, and is said to help prevent a wide variety of disease and ailments.
Sambazon Organic Acai Juice contains from 1620 mg to 3240 mg of the omegas 3, 6, and 9 (which are said to reduce the risk of coronary heart disease). For those of us looking for a boost in Vitamin C, this wonderful drink has 1200% per serving. This much Vitamin C is way over the recommended dosage by the World Health Organization, but amazingly your body can flush out the surplus. You can also try the Original Blend or the Rio Energy from the same company, which only has 8% Vitamin C.
In addition to all the vitamins and antioxidants, Sambazon Organic Acai Juice is also 100% organic and vegan.
This beverage is looking like a very good choice so far. All the health benefits are staggering – but what about the taste?
Sambazon Organic Acai Juice is very reminiscent of a watered-down milkshake, although the product contains no milk at all. If you have a dislike for milkshakes, this may turn you off. It also has a slightly grainy texture, as if the product is made from a powder and it hasn't been mixed properly. Texture aside however, it does have a fairly pleasant taste. Very fruity, with a hint of chocolate.
The greatest aspects of Sambazon Organic Acai Juice would have to be the vitamin and mineral content, as well as the amazing antioxidant benefits. It's priced at around $3.50 for a 10.5oz bottle, which doesn't break the bank for the amount of nutrients you receive. Also, the fact that it is purely organic and vegan will have the hard-core 'green' folk knocking each other over to grab a bottle.
The flavour or consistency, however, may be a drawback for some. The grainy texture and milkshake-like feel could have some consumers reaching for another product. It also contains 3g of fat and 150 calories per container. This may make the weight-conscious group a little nervous. It would work best as a meal replacement, rather than a meal complement.
In the end, Sambazon Organic Acai Juice has some stellar health benefits. It's made from the top three fruits with the most antioxidants. These wonderful fruits alone can help reduce the risk of cardiovascular disease and many other common ailments. When put together, you have a yummy blend of three very powerful fruits – a triple threat! If you find you're not getting enough fruits high in antioxidants and vitamins, it may be time to reach for your own Sambazon Organic Acai Juice.