Pomegranate Super Juice Health Drinks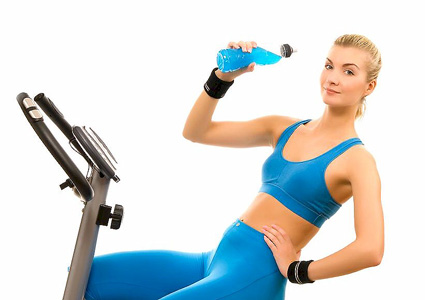 During the last decade, the widely promoted pomegranate juice has been said to be one of the healthiest juice choices for its high levels of antioxidants. This is true, but not all pomegranate juices are created equal. Each brand of juice is very different with some containing little to no benefits from the fruit except the flavor. Many brands also make their product from concentrated juices, or add preservatives, sugars, or other fillers to make the juices either taste better, or last longer. There are, however, many companies who strive to include all health benefits from this popular fruit into their juices. Case in point – Arthur's Fresh Company.
Arthur's Fresh Company started as a small family-run business out of Godrich, Ontario, Canada, and has been farming and making juices naturally since 1893. The company prides itself for using only the freshest and highest-quality ingredients in their products. This ensure both the nutritional value and fresh taste is maximized in their products. Arthur's recently introduced two antioxidant-rich juices to their already sterling reputation – blueberry, and the famous pomegranate.
Arthur's Pomegranate Super Juice is unequivocally 100% pure pomegranate juice; not from concentrate. There are no fillers, no sweeteners and no preservatives (which are often added in many other health juices). It tastes like the real deal – slightly sweet with a little bitterness in the aftertaste. The juice is flash-pasteurized to preserve the freshness and nutrients, and has a richer color than most competitors' juices, as more of the fruit is actually being used.
The juice claims to have all the antioxidants of the fruit – which protect the body from damage at the cellular level, and claims the juice can be used for the maintenance of good over-all health. The recommended serving for each day is 250ml, or "as prescribed by a health care practitioner." This statement is often used with 'health foods' as more of a legality than anything else.
The juice comes in 250ml recyclable plastic bottles with a screw-on cap and retails for about $3.00 CDN. The product is available at local grocery and health food stores in Canada only (at this time). It has a delicious taste and is one of the only brands to utilize 100% pure pomegranate juice. Basically, it's an easy and effective way to reap the benefits of this amazingly healthy fruit.
The only drawback to this yummy juice, is that many people do not enjoy the pomegranate flavor. Also, there is no nutritional value information on the package – since the product is considered a Canadian 'health food', it doesn't need to include the info – and for some consumers, the inclusion of this information gives them peace of mind before purchasing any product. The lack of said information can be confusing for some.
In the end, Arthur's 100% pure pomegranate super juice as an abundance of important health benefits and tastes great. The price is fair, and the product comes in a convenient resealable bottle. Your best bet, of course, is to eat the fruit itself for optimal health benefits. As this is not always possible in the average person's daily schedule, the second best option would have to be Arthur's pomegranate health juice. It's an on-the-go antioxidant-rich juice fit for anyone's lifestyle.