Natural Weight Loss Pills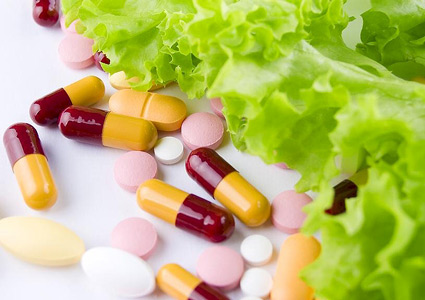 If you're looking for a way to lose weight, you may have been thinking about the right supplements to take. Natural weight loss pills may be the way to go for you, but you'll need to know what each of these herbs do before you make the right supplement choices for you.
Some of the most common natural weight loss pills are those that contain ephedra. These pills have not been proven to be safe for long term weight loss, so you should talk to your doctor before you start taking it. And even once you've been on the supplements for a few days, you should pay attention to your body's reaction so that you'll know if you should continue. Ephedrine, which is made from ephedra, is used in asthma medicine, and is also used to make the drug known as 'speed.' Weaker doses are used to relieve symptoms associated with the common cold, but in 2004 ephedra was banned in the U.S. So, you can still order the drug internationally, but it is usually not recommended.
Many natural weight loss pills also contain yerba, but scientific research has not proven this herb to be effective. In most cases, you can find yerba in the form of tea, but the herb can also be taken a few times a day in capsule form. Yerba stimulates the central nervous system, and has some of the same effects on your body as if you were eating chocolate. The reason these natural weight loss pills may not be best for you is that there have been a number of cases where the yerba was contaminated, so when you use a product containing the herb, you should make sure that you know exactly where it's coming from.
Red pepper, also known as cayenne or chili pepper, is also included in some natural weight loss pills. The red pepper plant is native to South America, and will help with indigestion and poor circulation as well as weight loss. You can take cayenne in capsule form a few times a day (preferably with meals) or you can sprinkle a few drops in your tea. However, be careful not to take too much. An excessive amount of pepper can aggravate the lining of the stomach, and may also cause unpleasant bowel movements.
If you don't want to take natural weight loss pills each day, you could stock up on green and black teas as well. These teas are made from the leaves of the Camellia sinesis plant, and have a number of benefits besides weight loss, including treating headaches and osteoporosis. If you want to supplement your diet with green tea, you should talk to your doctor about the amounts you should drink per day to stay in the best health.