How To Prevent Calcium Deficiency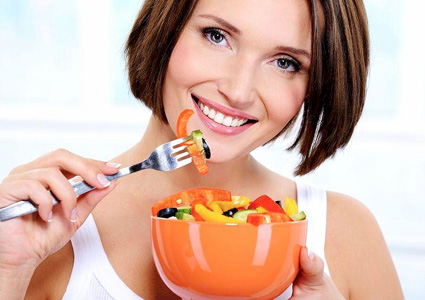 Vitamin and mineral deficiencies are quite common these days, but there are lots of things you can do to make sure that you and your family don't have to deal with the negative effects of calcium deficiency. Here are some of the foods that you can incorporate into your diet for optimum health, as well as some of the things you can do to keep your bones and teeth strong.
Calcium deficiency is a condition that takes place gradually; over time, the body will start to become fatigued, the kidneys will not function as rapidly as they need to, and the bones and teeth will become brittle and weak. You may notice that you are not able to participate in sports for a long period of time, or that you have to take naps during the day in order to complete tasks that last more than an hour or two. And, for most people, this makes calcium deficiency much more frustrating, since they are not able to take time to rest in the middle of the day. Kidney problems have also taken place in the body as a result of a calcium deficiency, and kidney failure is a very difficult condition to recover from. This is a result of years of not getting enough calcium in the diet, so if you find that you have a calcium deficiency after visiting the doctor, you will need to start taking a calcium supplement right away.
You can find a supplement that will help you to regain your health at your local grocery store if you are just looking to maintain the diet that you are already following. If you need a more potent supplement, it may be best to go to a specialty shop or health food store in your area, so that you can gradually change your diet without having so suffer from any more of the side effects of a calcium deficiency.
Now that you're ready to start changing your diet, you should make sure that you're including at least one green leafy vegetable in your daily meals. A salad made from spinach and fresh fruit is a great addition to lunch (you can also add grilled chicken or salmon for a complete meal). Also, you can prepare collard greens, which are very rich in calcium, for dinner, and adding red and yellow peppers to the dish will provide you with the vitamin C that is needed in order to absorb the calcium completely. You may also want to visit your local grocery store for yogurt and fruit combinations that will help you to maximize your absorption and get rid of calcium deficiency quickly.