FRS Antioxidant Health Drinks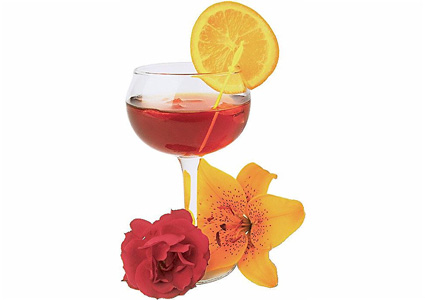 FRS Antioxidant Health Drink is a health and diet supplement, originally intended to help fight fatigue. Research shows it provides sustained energy boosts and an increased athletic performance to those who drink it.
The complete ingredient list for each flavour is available through the company's website (www.frs.com) although the key ingredient in FRS Antioxidant Health Drink is Quercetin. This all-natural ingredient is most commonly found in blueberries, grapes, onions, and apple skins.
Although you can find this ingredient in everyday fruits, the Quercetin found in these sources is not all of the same quality. The FRS drinks prides itself in using only the highest quality, best Quercetin there is. The beverage is made with a mix of vitamins – B1, B2, B3, B6 and B12, along with C and E – minerals, antioxidants and metabolic enhancers to guarantee its effectiveness. FRS Antioxidant Health Drink also takes pride in the fact it is the only Quercetin drink with an FDA GRAS – which is generally recognized as an 'over-all safe' rating. The drink is currently being studied by the United States Government to prove whether or not it does indeed help boost the immune system and provide overall support to a healthy lifestyle.
The beverage comes in multiple flavors: lemon lime, wild berry, orange, and mango. The flavors also come in low-cal diet versions for those watching their calorie intake. The flavors have mixed reviews on taste, however most feel the drink tastes more like a vitamin supplement, rather than thirst-quencher. If that is an issue for you, stick to your water and try the line of soft chews. They are individually wrapped for convenience – just eat two and go!
The company's website provides a two-week "free" trial. However, if you don't enjoy the product, and forget to cancel, you will be billed $64.95 plus the cost of shipping/handling. You receive a drink, a bottle of concentrate that provides enough to make five drinks, 30 soft chews, and a box of powder packets for making the drink on the go. If you don't find a format that works for you – don't forget to cancel!
The advantages to the product are: the fact it provides an all-natural energy boost, and all the vitamins and minerals jam-packed into the drink to help support the immune system. The free trial is a nice touch on the company's behalf, however you could get stuck with a large bill if you're not careful.
The drawbacks are not many, but may be important. The beverage uses sucralose to sweeten, which the severely health conscious wouldn't touch with a ten-foot pole. It also has many added minerals and vitamins which may contradict some prescribed medications if taken around the same time. The caffeine content is small, (equal to 1/2 a cup) but some people have reactions to the substance and can't consume any at all. Also, the flavors are sometimes hard to swallow (literally) but they also provide the soft chews you can try.
It's clear the drink has some benefits health-wise, however if you're looking to lose weight with the FRS Antioxidant Health Drink, keep in mind it's not a miracle beverage. True, it has some metabolic enhancers, but in order to lose weight you need to adjust your diet and exercise plan for optimal results. Although if you're looking for something to complement your fitness and health routine, FRS Antioxidant Health Drink may be just the thing.